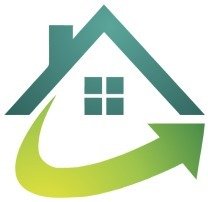 "Allen was recommended to us by our real estate agent. We could not have been happier about how it turned out. We have had experience with other inspectors before, but Allen made this a very personal experience. He showed passion and dedication in his work, as well as making sure we were notified about EVERYTHING. It was great! He walked through the home and took his time, answered our questions, and really made it feel like we were worth his time. I'm glad we chose Its Your Home Inspection!"
"Amid the already stressful process of finding and purchasing a new home, Mr. Allen Schreck is a calm, knowledgeable and objective presence. His professionalism and clear knowledge - and importantly, his ability to communicate it - ensured our inspection was thorough and informative. He was also readily available to work with both our schedule and that of the home sellers'. Thank you, Allen. We appreciate your help!"
"Great experience working with Allen. I'm in the military and wasn't able to be present for the inspection but he took good pictures of potential trouble spots to provide the best possible information regarding the condition of the house. He also discovered elevated radon levels in the home for us during his inspection. I would definitely use him again for future home inspections."
"***** did a fantastic job! He was very thorough and provided an easy-to-read report, as well as a walk-through to explain all the issues he caught. He gave us peace of mind on our purchase."


John B. (source Better Business Bureau)
"My wife and I had a great experience with Allen. He was very friendly, easygoing, flexible and very professional. We were out of town during the home inspection he did for us and provided us a very detailed report with pictures. Allen made it incredibly easy for us and is very reliable."
Joel Pomerene (source FaceBook)
As professional home inspectors, we strive to properly service our clients. We are certified by ASHI (American Society of Home Inspectors) to meet and exceed requirements in identifing a home or building's condition and safety. Building and safety standards change constantly. Our association with ASHI helps us stay up-to-date and we take continued education courses every year.

It's Your Home Inspections' in-depth inspection process includes a comprehensive visual examination of the property's physical structure and mechanical systems. It covers all the main areas of concern, from basement to rooftop, and our inspections and reports meet or exceed ASHI standards. Our inspection report is a detailed written report complete with photos on the property - not just a checklist, and include conclusions and recommendations based on our inspections.
Our whole house inspections come with free services administered by Inspector Services Group. Please visit the Free Services tab for more information.
CERTIFIED HOME INSPECTION
It's Your Home Inspection is here to help you. We inspect single family dwellings, duplexes, condos, apartments and townhouses.